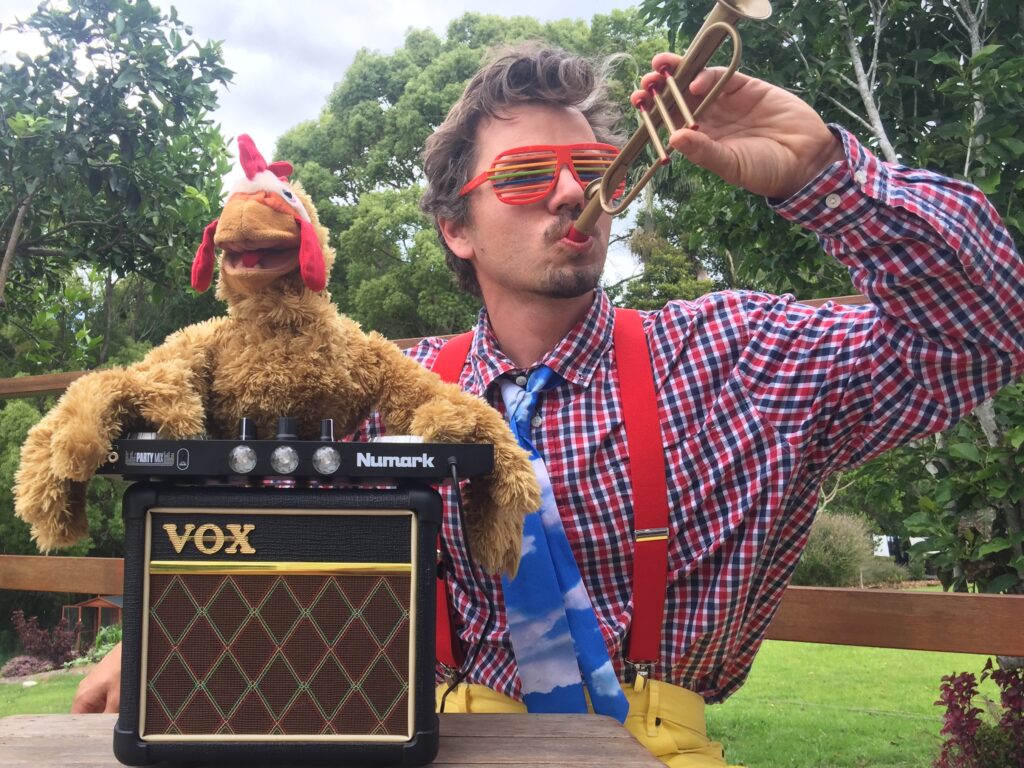 From backyards to festival stages.
From family backyards to festival stages. 7 years of impeccable service to collective Joy. Giving it all to make create a memorable and joyful occasion to people since 2015.
Wide range of experience with audiences of all ages and sizes. Performance experience includes festivals, many many happy birthdays, special days at kindergartens and schools.
Featuring: Trumpet Kazoo, Clowning, Magic, Puppetry, Juggling, Spinning Plates, Ring Toss, Balloon Twisting, Storytelling, Best Chicken Music, Fun and Games. Egg.
Available in Northern NSW / Goldcoast area
To book, call 04171111187